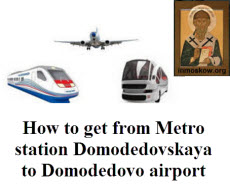 Hello, dear readers and blog subscribers, let's go on talking about Moscow infrastructure, today we are talking neither about museums nor churches, but about quite a common thing for many guests of our capital, which is "How to get from Metro station Domodedovskaya to Domodedovo airport". This information will be useful for people arriving in Moscow by train with following depart to hot countries or getting from one airport to another. Why do I choose metro? The answer is simple: I don't want to pay 800 rubles for an aeroexpress train. Indeed, if I have enough time, it's better to save money. This option is very useful for a four member family, which gains maximum an hour but pays 3000 rubles; however, the choice is up to you, of course.
Directions to Domodedovo Airport
Moscow is a very big city that is why there are traffic jams in several parts of the city. So, the subway the fastest way to get from Metro station Domodedovskaya to Domodedovo airport. I have explained above why I choose the public transport.
The airport is situated outside the city in the South of the capital. To my mind there isn't any point to tell how to use the subway. You just go down to any metro station and take a train to Domodedovoskaya station (the green line).
[tip]www.metromap.ru helps to create your perfect itinerary[/tip]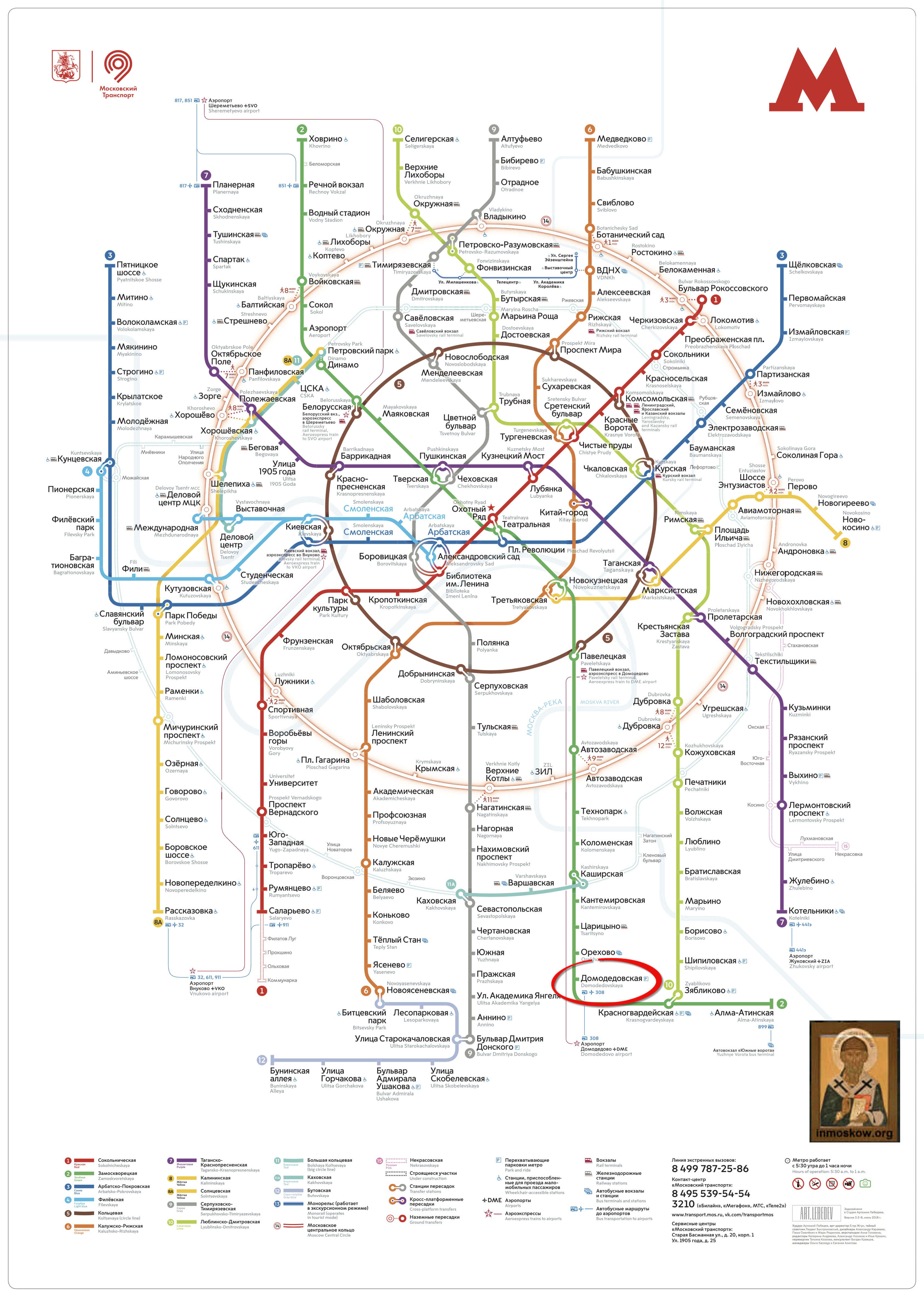 [tip]Let me speak aside. If you have enough time, I advise you to visit the temple with the relics of  Saint Spyridon of Trimythous, the travelers' guardian[/tip]
As soon as you reach the necessary metro station, get off the train and turn the left, you'll see the following signs on the posts with Bus route 308 Domodedovo.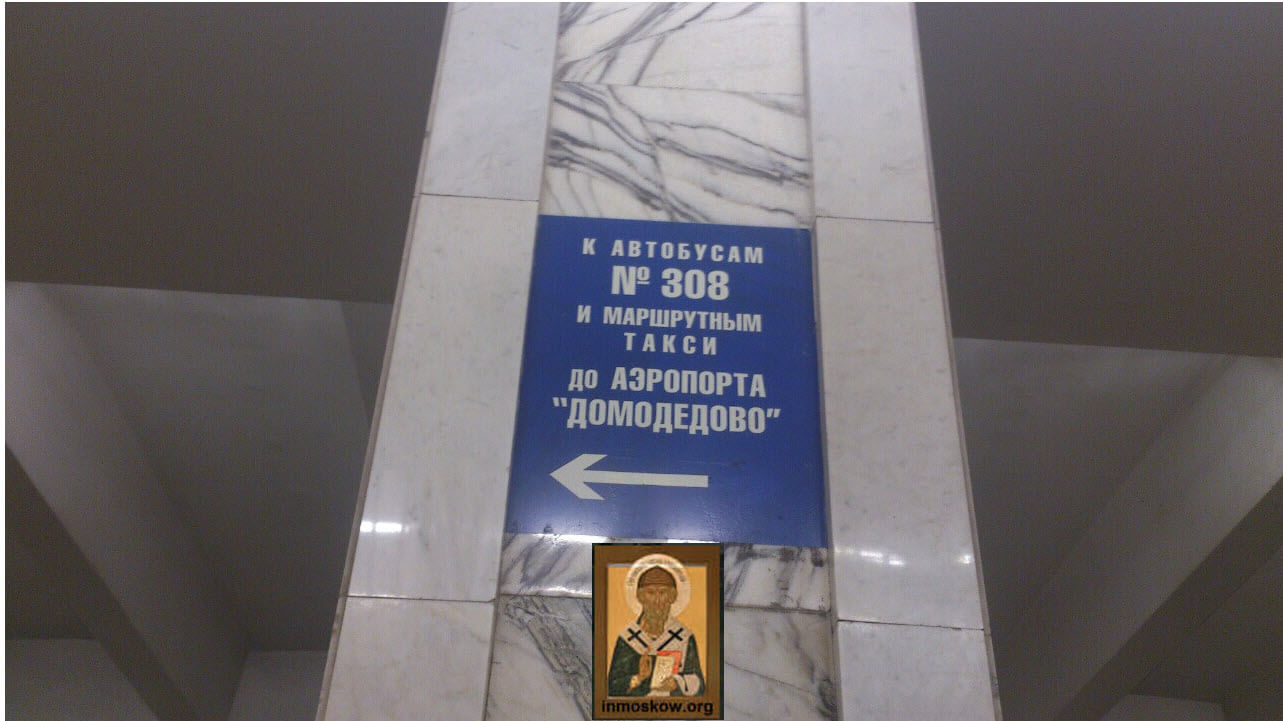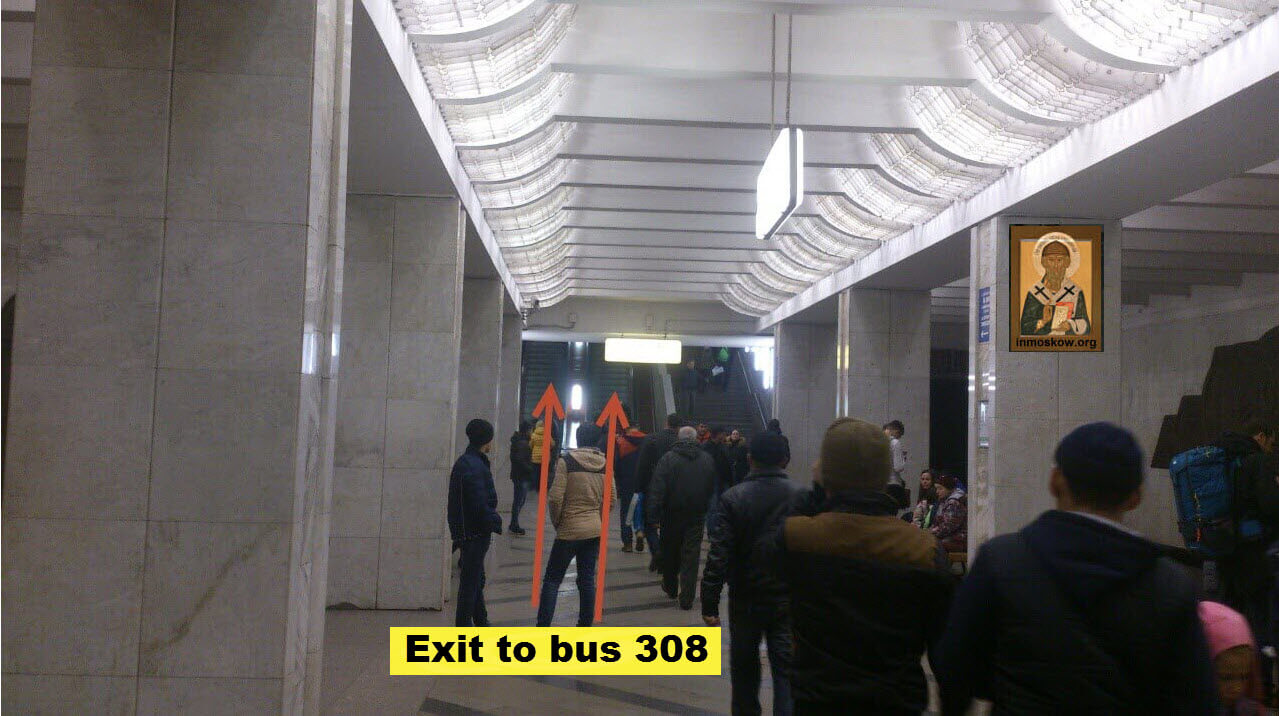 Leaving the subway above its entrance you'll see the sign directing you to the right. After turning to the right, reach the end, and then go upstairs taking the path for strollers and bicycles.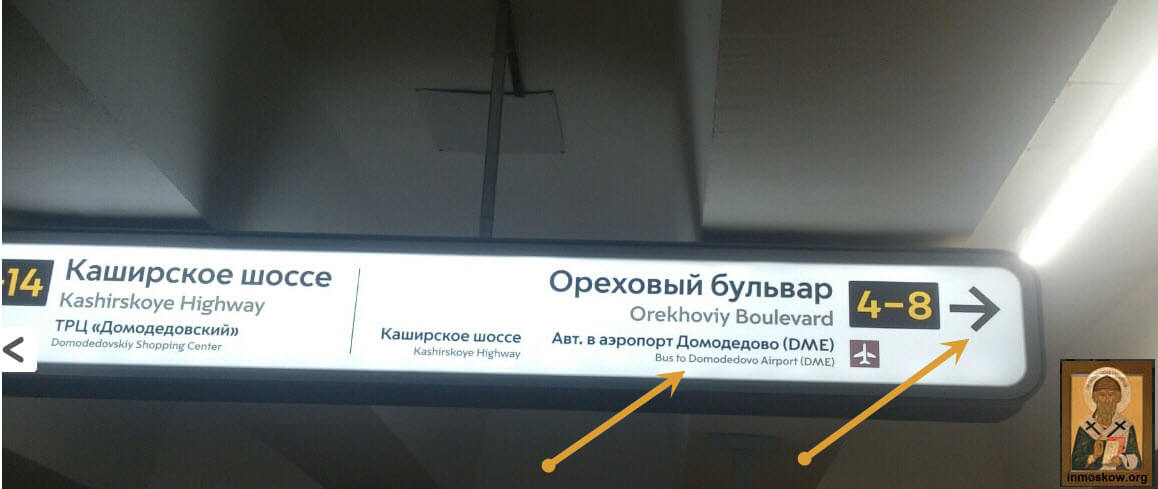 This picture shows the necessary bus station. There are two buses on this route, the first is the private one and the second is public. Of course the price and frequency of trips are different.
The private bus costs 120 rubles and runs oftener
The public bus costs one trip with card troika